08 mai 2011
gift box - butterfly dreams collection 2011
Bonjour!
aujourd'hui je vous montre une boîte cadeau avec la dernière collection de tampons Magnolia "Butterfly dreams". La boîte est entièrement réalisée à base de dies CLD. Toutes les mises en couleurs sont faites avec des encres distress et des peintures brillantes Creative Inspirations. Pour voir les photos de tous les détails et la liste du matériel, c'est ici.
Hello!
Today i am sharing with you a gift box i made using the last collection of Magnolia stamps "butterfly dreams". The box is completely made out of dies from CLD. All colouring is made with distress inks and Creative Inspirations paints. To all the pictures of the many details and list of material, it's here.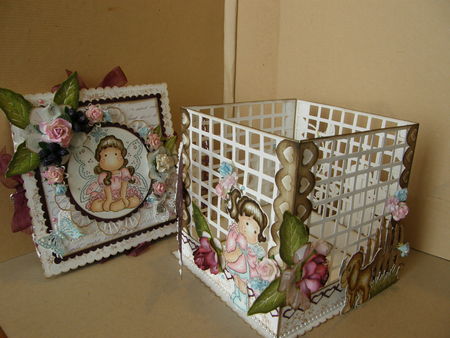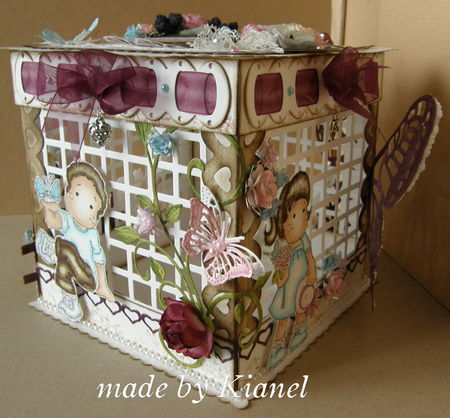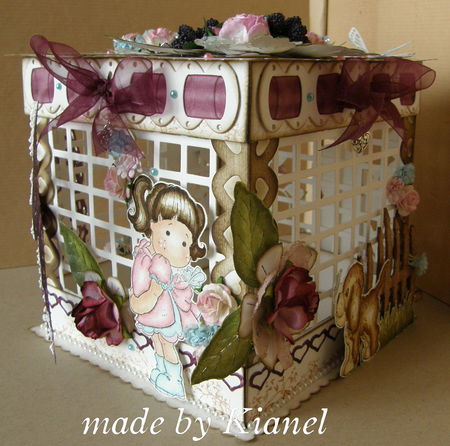 I am entering This box to the following challenges:
- 7 kids college fund challenge "april showers bring may flowers"
- Creative card crew "for mom"
- Our creative corner "weaving" (the ribbon)
- all that scraps "marvelously Magnolia"
- Sir stamp a lot "magical worlds"
Merci de votre visite et bonne semaine, bizz, Kianel.
Have a nice week and thanks for popping by, love, Kianel.
Commentaires
Poster un commentaire