02 juillet 2011
Carte carnet
Bonjour,
Aujourd'hui je vous présente une carte carnet avec des tampons et des papiers MAGNOLIA, des dies CLD et la mise en couleurs Distress + CI paints.
Hello,
Today i am showing you a booklet card made with MAGNOLIA stamps and papers, dies from CLD and colouring with Distress and CI paints.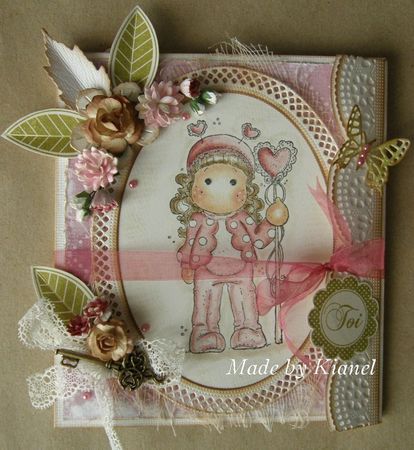 Détail de la mise en couleurs:
Close up of the shimmer: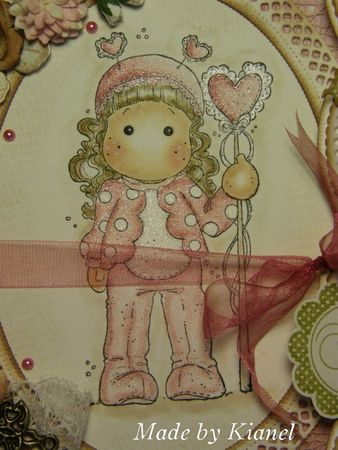 Et voilà la carte ouverte:
And here the card opened: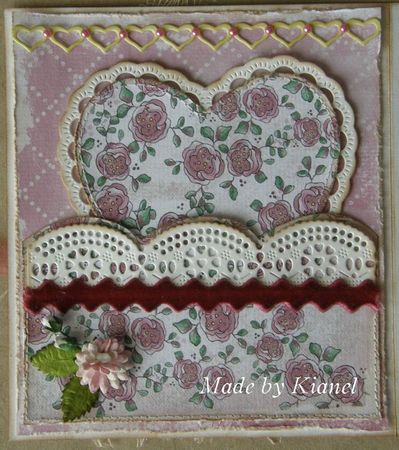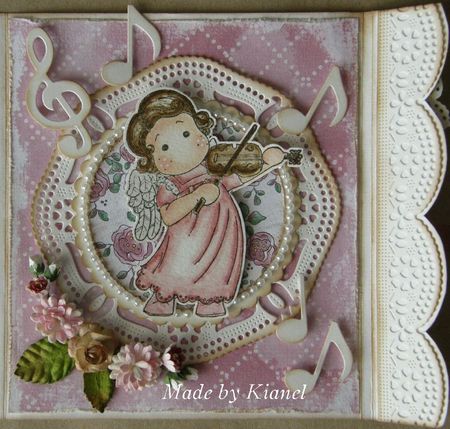 Bonne journée, et n'oubliez pas que vous avez jusqu'à ce soir 20 heures pour participer au challenge de TOMIC "shimmer and pearls". Bizz, Kianel.
Have a nice day, and don't forget that have untill 20:00 tonight to participate in TOMIC's last challenge "shimmer and pearls". Love, Kianel.
Commentaires
Poster un commentaire